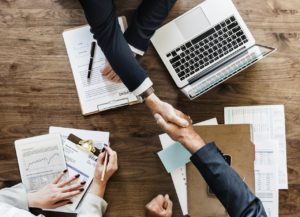 Did you know that you can use confessions of judgment to bypass New York debt collection? Sometimes, you can even bypass litigation in other states using the New York confession of judgment.
Almost every state has its own version of a confession of judgment. While there may be another name for it, it accomplishes the same goal.
Your out-of-state or in-state customer signs the confession of judgment, agreeing to the amount of damages that they owe you. The customer or third party guarantor consents to you filing the judgment immediately or waiting until payment has not been made as promised.
Confessions of judgment is an extremely powerful tool and can accomplish so much.
It shows good faith by a customer who has delayed payment but wishes to work things out. This agreement is great for clients who can negotiate an "amicable" pay arrangement with their customers. The customer understands that something must be in writing to protect the creditor and insure that they make payment as promised. Continue reading "Confessions of Judgment Bypass New York Debt Collection Litigation" →
Read more...