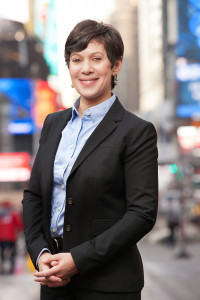 Jocelyn R. Nager, Esq. is the President and driving force behind Frank, Frank, Goldstein & Nager, P.C. (FFGN), A Professional Legal Corporation, is an industry leader in the field of debt collection and commercial litigation.
Jocelyn has been with the firm for over 25 years. This specialized law practice was founded in 1940, AV Rated by Martindale Hubbell, making it one of the oldest collections counsel in New York State.
Jocelyn and her firm represent clients in various industries including accounting, lending, insurance, real estate, manufacturing, wholesale, and distribution and has an excellent reputation and rate of recovery.
FFGN is a certified woman owned business enterprise (WBE) by the Women's Business Enterprise National Council (WBENC) and the NYC Department of Small Business Services.
FFGN was the recipient of the National Minority Business Council, Inc. (NMBC) 2009 Dena Coye Outstanding Woman Entrepreneurship Award and Lifetime Achievement Award from the National Association of Women Business Owners. Jocelyn is Board of Directors of the Executives' Association of New York City and past board member of the International Association of Commercial Collectors (IACC) and Arbitrator for the Better Business Bureau.