Let Us Be Part of Your Team & Help You Recover Business Debt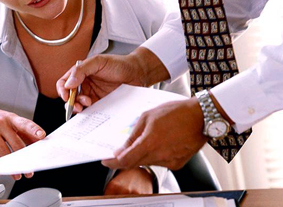 With over 70 years of New York debt collection experience in our wake, FFGN offers our one of a kind service for your team.  Our experienced debt collection staff can come in-house and help you collect your accounts receivable.  At a pre-arranged hourly fee, an FFGN staff member will come to your office and work with you and/or your team; doing all the things we do here.  We are available to travel to your location within the Tri-State area.
The accounts remain with you.  No need to worry about negatively affecting your relationship with your clients as we operate as your employee.  Let us come in-house and help increase your rate of collection.  Contact us by email or call 212-686-0100 to set this up.