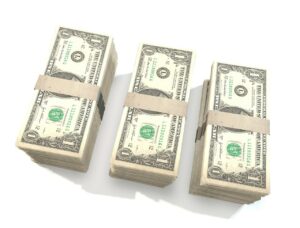 Most business owners have a line of credit with the bank but don't realize that, as the business owner, they may be personally responsible for repaying any monies loaned. Often, especially in uncertain financial times, the bank will want someone to guarantee a line they might not otherwise make — usually the officer of the borrowing company. As the business owner, the bank may ask you to personally guarantee a line of credit for your company.
Unlike a traditional loan, which requires you to borrow the face amount of the loan and begin repayment of interest and principal, a line of credit requires you to repay only the amount you borrowed plus any added interest. If you don't borrow, there's nothing to repay. When it comes to unexpected expenses and opportunities, a line of credit provides a loan at the ready.
Continue reading "What Business Owners Should Know Before They Guarantee a Line of Credit" →
Read more...