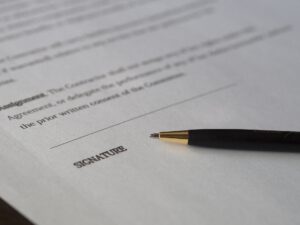 At first glance, the terms of the contract seem straightforward. The clauses therein make perfect sense, and, because you want to do the deal, you do not question their inclusion in the agreement. While the underlying agreement or contract may seem straightforward, you need to do a thorough evaluation to make sure you aren't waiving your legal rights by signing the contract.
Because contract law "charges" you with what you signed whether you read it or not, we suggest reviewing the contract with an understanding of the rights you are waiving and the potential consequence forfeiting those rights can cause in the event of a legal dispute. Once waived, you can not ask the court to reinstate those rights unless it is a clear violation of your right to due process.
Continue reading "Are You Waiving Your Rights by Signing a Contract?" →
Read more...