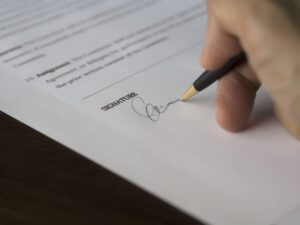 Many small business owners form corporations and limited liability companies to personally insulate themselves from the obligations and debts of their business. Requiring the owner or officer of a company to enter a personal guarantee provides protection against the insulation a corporation or limited liability company provides.
Many companies who sell products, especially on credit, require their corporate customers to execute both a credit application and a personal guarantee. With a signed guarantee, the seller has recourse against the owner/guarantor should they default on payment.
Continue reading "Does Your Customer's Personal Guarantee Protect Future Transactions?" →
Read more...