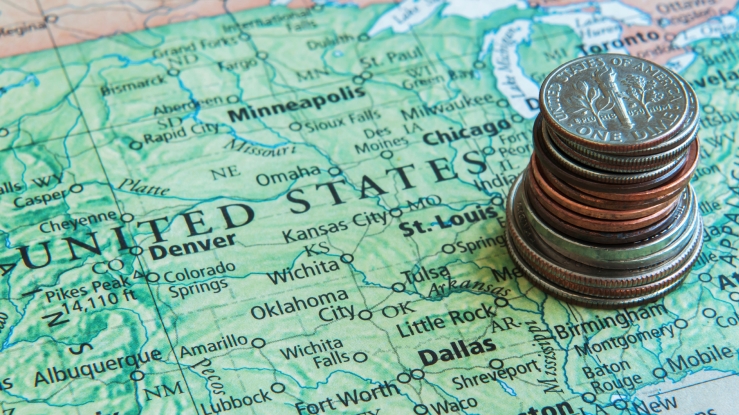 Collecting Commercial bad debt in the United States is a maze of rules established by each state. The U.S. is comprised of 50 states. Each state having its own judicial system, governmental structure and laws. This is quite the opposite and is unlike the Federal Courts in the United States. All Federal Courts are uniform.  Area Federal Courts, District Courts, recognize decisions and judgments from other districts, even if obtained on default.  Suing your debt collection claim in federal courts is not always an option or always desired. Most suits are brought in the state courts.
The makeup of the state court systems vary from state to state. Each state court system has unique features; however, some generalizations can be made. Most states have courts of limited jurisdiction.
In New York State, each of the 62 Counties have their own rules and procedures. Procedures in the lower courts differ from the Supreme Courts, some require personal appearances to argue motions, appear for conferences, others do not. The rules vary based upon the court, judge and local rules.
Since each judge has their own rules and requirements, the judge and/or the court rules dictate how you can prosecute your debt collection case. For example, a judge in one case may include require court permission before making a motion to request relief in the case.
Since time is of the essence in pursuing your debt collection case, delays caused by novices not practice regularly in these courts can be dangerous. bringing a case in a nonfavorable county or getting it wrong might cause more than just delay, it may result in having the case dismissed or a lengthy delay that will impact collectability.
In order to pursue your case in the U.S. it is imperative to have a debt collection attorney familiar with the laws of the state where the litigation, arbitration or mediation will take place. The attorney should be in close proximity to the courts so that they can appear on the case rather than handing the case off to an outside attorney to properly represent the creditors interests.
If you have a New York Debt Collection Case, insure the best possible chance of collection by having a New York Debt collection attorney represent your interests.