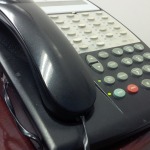 It is true what they say; the early bird catches the worm. This is especially true as it pertains to collecting receivables. One of the best suggestions your New York collection attorney can make is to call the customer. Approach calls with delinquent customers from a position of strength as soon as the account becomes delinquent. Do not delay. If the payment doesn't come in on the date it is due, call.
It is common to hesitate before making collection calls. But fear not. Making collection calls are productive in obtaining payments. Statistics reveal that when it comes to maximizing recovery of bad debt, time is of the essence. The longer you wait – the less you collect.
For more tips on making effective collection calls or to collect a delinquent account please call this New York collection attorney at (212) 686-0100 or email JNager@ffgnesqs.com.