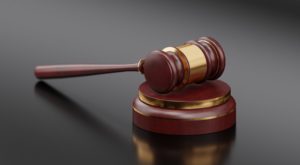 New York courts closed on March 16 as the coronavirus spread. During that time, the courts suspended "non-essential" cases, including debt collection matters. Now that infection numbers are falling and restrictions beginning to lift, New York courts are starting to reopen and restore their services. Courts across the state are set to allow electronic submissions of non-essential cases starting May 25.
In a memorandum to all trial court justices and judges sent on May 20, chief administrative judge Lawrence K. Marks said New York courts are now accepting non-essential cases through its electronic filing system, known as NYSCEF.
"Beginning that day, e-filing through the NYSCEF system — including the filing of new non-essential matters — will be restored in those counties of the state that have not yet met the benchmarks required to participate in the governor's regional reopening plan," wrote Judge Marks.
Several counties still struggling to battle the virus — New York City's five boroughs as well as Nassau and Suffolk counties — will also begin accepting non-essential electronic filings.
Appeals and other paperwork can also be filed electronically, the memo said.
The reason for the move to expand electronic filing, said Judge Marks, is to continue to ensure "the highest measure of health and safety to judges, court personnel and the public."
The memo did not say when the New York courts would reopen their doors to the public again.
For more information regarding filing debt collection cases during this time, contact Frank, Frank, Goldstein & Nager, P.C for a consultation.