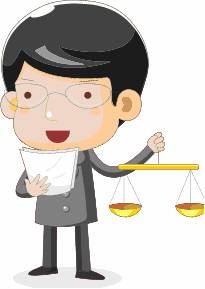 Truth be told, your lawyer does not want to spend his or her time collecting receivables, as they are not a debt collection attorney. The process is labor intensive. They are not fond of charging you hourly to chase bad debt and risk ruining your relationship. If you ask your business attorney whether they prefer you use a debt collection attorney to collect the receivables, chances are, they will say "yes".
Your lawyer is not afraid to introduce you to a reputable collection attorney. The reason: a true New York debt collection attorney is not interested in your corporate work, a monthly retainer or litigation that will last for years. They are interested in only collecting your bad debt in a cost effective and expedited manner. Attorneys whose sole practice is devoted to the collection of bad debt are not looking to supplement other areas of their practice with your collection work.
Many of our clients are the result of referrals from other lawyers who want to see their clients get paid and ultimately increase their bottom line. Their client's happiness and fiscal health is integral for a continued successful client/attorney relationship.
Next time you have a claim, ask your attorney if they would prefer you use a debt collection attorney whose sole practice is devoted to debt collection. Give us a call; we are here to help you.
Jocelyn Nager