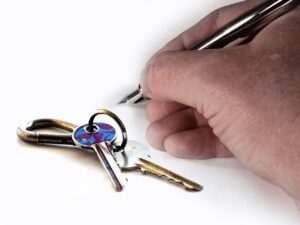 If you are a business owner in the New York commercial leasing space you almost certainly will have signed what's known as a "good guy clause," guaranteeing rent payment. In essence, the clause states the individual guarantor will be a "good guy" and personally guarantee the terms of the lease, i.e. paying rent and any additional charges as they become due. With the requisite notice and surrender of the premises, the guarantor's liability for the commercial rent, charges, etc., terminates. The period guaranteed will not continue past vacating or surrendering the premises.
A good guy clause can minimize or help you escape personal liability for a company that can no longer afford to pay rent. The guarantee is almost always limited to most fees and charges prior to vacating and surrendering the premises to the landlord. It provides the impetus for many to get up and leave when payment is no longer possible. Overstaying your welcome will merely increase liability for the personal guarantor. If you are not concerned about the prospect of personal liability for a debt or consider yourself judgment-proof, the guarantee will not motivate you to leave.
Continue reading "What Personal Guarantors Should Know About the 'Good Guy Clause'" →
Read more...