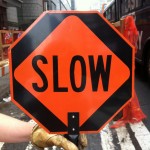 When a creditor is going through the New York City commercial debt collection litigation process, time is of the essence. The speed in which a creditor is awarded judgment on their claim, allowing them to execute on that judgment and collect their money has always been most important. This is especially true for creditors placing claims against debtors who are financially unsteady.
Unfortunately, because of the overwhelming number of collection claims being filed in New York City and the impact of budget cuts affecting Court Staff, there are substantial delays in getting your case reduced to a judgment.
These delays not only affect the creditor's ability to obtain judgment but Court dates and trials as well. For example; Civil, New York has a backlog of 4-5 months for judgments and Civil, Queens is assigning dates 18 months out when the cases are placed on the Trial Calendar.
If you are owed money, do not hesitate to act now. NYC commercial debt collection litigation is delayed. You don't have to be. Pursue the debt, obtain and collect that judgment while the debtor is still in business.
For questions about how to obtain a judgment or to collect money owed to you, email jnager@ffgnesqs.com or call 212-686-0100.