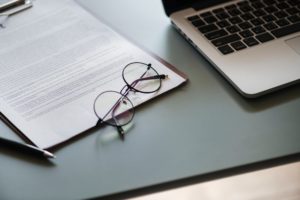 You and your lawyer could open yourselves up to lawsuits if you provide certain information when submitting your debt collection case to the courts. There is information to hide in your submission to the court. You must be mindful of and adhere to the privacy laws. Providing CPI (confidential private information) to the courts in documents where there is public access would be in direct violation of these privacy laws.
When working with an experienced New York debt collection attorney, you can prevent these mistakes by knowing what to leave in and what to redact. While the idea of hiding or information submitted to the courts might sound nefarious at first, it demonstrates respect for and knowledge of the law.
Documentation to Support Your Case and Information to Hide
Documentation to support your case varies based on the type of action you are pursuing.   Continue reading "Support Information to Hide in Your Submission to the Court in Your Debt Collection Case" →
Read more...