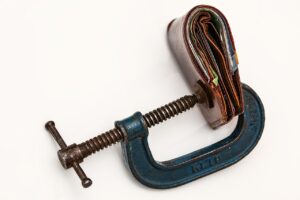 Today, you have six years to collect monies owed from consumer credit transactions. However, a bill approved by the New York Senate seeks to shorten the time to collect consumer credit transactions to three years.
In a continuing effort to avoid deceptive collection practices and inequities, the Senate approved Bill S153. The Consumer Credit Fairness Act will impact creditors and consumers in the transaction of and collection of New York debt collection and is a clear signal of things to follow.
Just a while back, New York shortened the allowable time to file suit on medical debt from six years to three years. Bill S153 will have the same effect on the length of time a creditor has to litigate and/or arbitrate consumer credit transactions but adds much more to protect consumers.
Those dealing with and extending credit to consumers will need to refine their billing and collection practices so the three-year time frame doesn't slip by. Further, the bill will also require creditors attach a copy of the contract or other written instrument on which the action is based to the complaint filed in the court. As a vendor, you'll want to refine your paperwork to ensure you will be successful if legal action is necessary.
How do you know if your industry is affected by the proposed change?
New York Civil Practice Law 105 (f) and New York City Civil Court Act § 2101(g) define consumer credit transaction as "a transaction wherein credit is extended to an individual and the money, property, or service which is the subject of the transaction is primarily for personal, family or household purposes."
Some examples of consumer credit transactions are:
Installment loans for the purchase of home furnishings and more
Personal bank loans
Mortgages
Credit union loan
Credit cards
Lease purchase of personal property including vehicles
Home equity loans
Retail installment debt
Can you get an extension on the time to collect consumer credit transactions?
Yes, there are certain actions that will extend the time to collect. These actions "toll" the statute. What if you work with consumers but not are affected by the Consumer Credit Fairness Act? What should you expect? We expect that vendors and creditors working with consumers will eventually feel the effect of a shortened statute of limitations.
We believe this to be true because of the pandemic's effect on the large amount of debt likely sought to be collected and because of the defense of latches used by debtors in debt collection actions. The defense of latches is a way of preventing creditors from collecting a long-overdue debt. Claiming long delays by creditors puts the debtor in an unfair position, debtors are able to avoid debts not billed for long periods.
For more debt collection news, visit our blog. If you have a debt collection matter you need assistance with, contact Frank, Frank, Goldstein and Nager for a consultation.