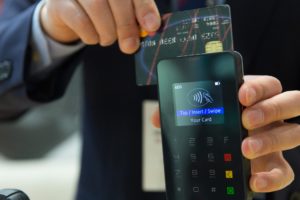 A recent decision by the NY attorney general resulted in New York vacating 29,617 default judgments obtained by Northern Leasing. New York's four-year crusade against Northern Leasing, a deceptive company, and its collection attorneys ends with a victory for business owners affected by their practices. The victory may be bittersweet however, as many of the affected businesses went under due to improperly entered judgments and the results that followed when the judgment creditor executed against the businesses' assets.
Northern Leasing's Predatory Practices
On April 13, 2016, then New York Attorney General Eric Schneiderman announced the people of New York state were bringing suit against Northern Leasing Systems, Inc., and its affiliates. AG Schneiderman said in a press release that Northern Leasing was being sued for "fraudulent and deceptive practices that trap small business owners across the country." The lawsuit alleged Northern Leasing trapped business owners into "never-ending lease agreements for over-priced credit card processing equipment" and then "abused the judicial process by suing to collect on the amounts in the Civil Court of the City of New York, regardless of if the debt was fraudulent, the claim was timely, or legitimate efforts to terminate the lease were ignored."
The leases themselves, according to the AG were onerous and one-sided in favor of the company. The credit card equipment leased to consumers by Northern Leasing is valued at only a few hundred dollars (at most) when new, yet over the course of their lease consumers paid thousands of dollars for the equipment.
The collection attorneys representing Northern Leasing were also sued by the AG for filing suits for the claims. The AG noted that "Northern Leasing and its related entities filed more than 30,000 collection actions between 2010 and 2015 in New York County Civil Court. According to the initial filing, lawsuits by Northern Leasing in 2014 and 2015 accounted for a quarter of all lawsuits filed in New York County Civil Court. The company also obtained more than 19,000 default judgments against individual consumers since 2010. Often the consumer was not aware of the lawsuit or could not appear in court to defend themselves because they did not live in the New York area. Estimations show that more than 95 percent of the small business owners sued by Northern Leasing did not reside in New York and could not afford to physically appear in New York or hire an attorney to represent them. Over 5,600 complaints were filed with the AG's office by small business owners against Northern Leasing since 2010.
On June 8, 2020, after four years of litigation through the New York Supreme Court, during which Letitia James was appointed the new attorney general, Supreme Court Judge Lucy Billings found that Northern Leasing did in fact engage in fraudulent and illegal conduct. The judge found Northern Leasing's method of procuring its lease agreements deceptive and "created an enterprise conducive to fraud." Furthermore, the court found that Northern Leasing's venue selection requirement that small business owners across the country defend lawsuits in New York Civil Court, combined with ineffective service provisions that allowed service to obsolete addresses "thwarted the merchants' ability to defend themselves in court" and resulted in the entering of thousands of fraudulent default judgments.
Vacating Northern Leasing Default Judgments
In the ruling, Judge Billings ordered the 29,617 default judgments vacated and dismissed with prejudice, meaning the cases cannot be refiled again. The judge further ordered a permanent injunction against Northern Leasing preventing them from conducting the business of equipment finance leasing or collection of amounts owed thereon, and blocked them from all purchasing, financing, transferring, servicing, or enforcing equipment finance leases. Small businesses defrauded by Northern Leasing between April 1, 2013 to the present date will receive restitution for amounts paid. Lease contracts covering the same dates were declared null and void. The judge also ordered that Northern Leasing must disgorge unlawful profits and dissolve 60 days after the implementation of the previously mentioned relief.
The judge further ordered the company's collection attorneys, Joseph I. Sussman, P.C., liable for participating in the scheme. The firm and two of its attorneys were ordered to disgorge any attorney's fees collected from defendants on behalf of Northern Leasing since April 11, 2013.
Other than the sweeping relief granted directly to the small business victims, the decision will free the court system and business owners of a major bad actor that, along with its counsel, was congesting New York County Civil Court with tens of thousands of bogus and fraudulent lawsuits. Hopefully, the case will have a long-term chilling effect on those that would use abusive venue selection clauses and one-sided leases in order to take advantage of business owners.
If a judgment has been entered in New York against you or your business and you need assistance vacating the judgment, contact Frank, Frank, Goldstein and Nager for a free consultation. We have the experience that pays.