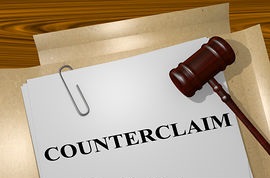 A tactic used by debtors to intimidate the client from pursuing a valid debt is filing a counterclaim.
A counterclaim is a claim raised by the debtor against the client in the answer to the summons and complaint. It is not necessary that the claim stem from the same transaction that is the basis for the client's suit. This is NOT a cause for alarm and should not deter most clients from pursuing litigation to collect monies due. 
It has been our experience, only a few hours need to be spent getting to the bottom of the counterclaim- that is, conducting discovery to flush out the bogus claims.
Once we determine that a counterclaim is a sham by the debtor's inability to substantiate their claims, we bring this to the Court's attention by moving to dismiss the Counterclaim. By acting expeditiously, we are able to dismiss the counterclaim thereby leaving the debtor without a legal basis to forestall payment to client.