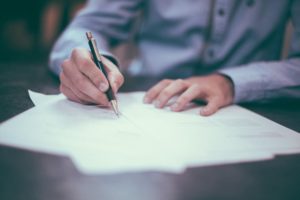 Can you register a foreign judgment in NY? Fortunately, the answer is a resounding yes! After obtaining a judgment in federal court, you can register the judgment in NY's state court. And you should. Let's talk about why you should.
Attorneys and their clients love to leverage the element of surprise. You want to seize assets to satisfy a foreign judgment once registered in New York. Consequently, you don't want to provide notice of the judgment's registry in New York.  But what if you don't have to? Perhaps providing notice of the judgment's registration is not the law.
The Federal Rules of Civil Procedure are silent on that point. The FRCP do not state whether notice of registration of a federal court judgment in another district is required. Thus, there is no requirement to register the Federal court judgment from one district to another.
Register a Foreign Judgment in NY to Enjoy Liberal Remedies
Likewise if looking to avail yourself of New York State's liberal remedies to lien or seize assets, notice of converting the Federal court judgment to a NY state court judgment need not be provided. We detailed the process of converting a Federal court judgment to a NY State judgment in an earlier blog. Check it out.
Once converted to a NY State judgment, section 5403 of New York's Civil Practice Laws and Rules require that the judgment debtor gets notice of filing of the judgment. By the way, a sister-state judgment obtained on the merits or a Federal court judgment converted to a NY state court judgment both get the same treatment.
If you registered a sister state judgment to become a NY State judgment, don't forget to give notice.   Once you've filed the judgment and supporting affidavit, you have 30 days to inform the debtor.  You must file the notice's proof of service on the judgment debtor's last known address with the court.
New York State has a clear, absolute position on providing notice when you register a foreign sister state judgment in NY. It prevents the distribution of the proceeds of an execution to the judgment creditor earlier than thirty days after filing proof of service of notice of entry of the judgment.
We published a blog that speaks about judgments: What they are, how to get one, how to register a foreign one, and other interesting factoids. It includes a video about judgment enforcement.
You can also take a look at our post on domesticating foreign judgments.
We would be happy to hear from you about this and any other debt remedy. Call (212) 686-0100 or drop us an email.