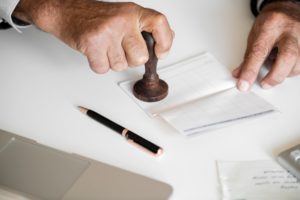 An Order of Attachment could help you get some, if not all, of the monies due you from a delinquent account. This is one of the strongest legal tools when it comes to debt collections in New York.
You may experience a customer closing their doors and leaving with no intention of paying you. They have probably drained all their money from their bank account. They may have also sold assets. This leaves you wondering if you will ever see your money.
The only chance to collect monies due you is to "attach" any of the debtor's receivables, payables from their customers. This is where an Order of Attachment is a powerful next move.
The issue is time. If you begin a regular debt collection case, you will not have a judgment for at least four months. That's the best case scenario. But in four months, the debtor will have been paid by their customers and the money collected will be gone.
You need something faster, something more aggressive to be able to capture those funds to satisfy the balance owed. Continue reading "An Order of Attachment Redirects Monies to You" →
Read more...