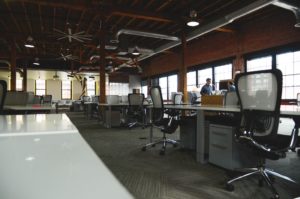 New York State's usury law currently applies to consumers who have been given loans less than a certain amount. The same laws do not currently apply to commercial loans even those considered "small" business loans. Currently, the business loan interest rate is unlimited. We blogged about that.
As online commerce increases so do the presence of online lenders. These cyber companies, increasing in number, lend to NY residents and small businesses.
Will the Usury Law Protect My Small Business Loan?
Because of the increase, New York Governor Andrew M. Cuomo requested that the New York State Department of Financial Services (DFS) prepare a public report of "an analysis of the online lenders operating in New York, including their methods of operations, lending practices, including interest rates and costs charged, the risks and benefits of the products offered by the online lenders, the primary differences with products offered by traditional lending institutions, and complaints and investigations relating to online lenders."
The public filings surveyed approximately 35 lenders and reported total loans, default rates, APR rates, and more. Read the public report in its entirety at DFS's website.
The DFS and My Business Loan
Of greatest interest to this reader is the DFS's two-pronged conclusion:
They acknowledge that small business owners are not subject to the same protection as consumers.
They believe that the individual owners of small businesses in New York should benefit from the same protections as New York consumers when borrowing money.
The DFS mission states, "To reform the regulation of financial services in New York to keep pace with the rapid and dynamic evolution of these industries, to guard against financial crises and to protect consumers and markets from fraud." It is New York State's legislative arm that regulates and licenses debt collection firms and regulates lenders.
How a New York Debt Collection Law Firm Can Help
An experienced New York collection attorney can be your guide in navigating the changing waters. We will see what changes come down the pike because of the public report and recommendations to offer protections to small business. Application of NY's usury laws to small business loans will have a substantial impact on the cost, profit, and collection of these loans.
Our law firm holds a license from the Department of Consumer Affairs of the City of New York.
Reach out to us with all your debt collections concerns. We're ready to put our experience at your service.