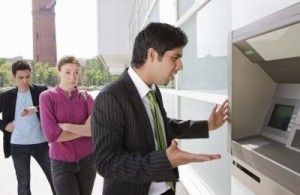 New York state is liberal in the remedies it affords for enforcing judgments. In most cases, New York debt collection attorneys are able to enforce a judgment without seeking the Court's permission and/or a court order.
One way to collect a judgment is to issue an information subpoena with restraining notice to the financial institutions where the judgment debtor maintains an account. The information subpoena is served, along with a restraining notice, upon the bank by the judgment creditor and/or it's attorney. According to the law, after being served with a valid restraining notice, the bank is required to put a hold on the debtor's account and any assets at the institution that the debtor may have an interest in — including accounts and safe deposit boxes.
If presented a valid restraining notice, the bank is required to freeze up to two times the amount of the judgment. However, sometimes the bank is unable to comply with the restraining notice. This can happen if:
There are prior restraints on the account.
There is a valid tax levy on the account.
The account has been closed.
The account has already been restrained by another judgment creditor and the balance does not cover the first judgment.
The account was opened outside of New York state.
The account balance is below $3,000.00. (The amount exempt in accordance with the Exempt Income Protection Act as of 2021)
Keep in mind that restraining the debtor's account does not guarantee payment of your judgment. There is more to collecting a judgment than just finding an account with money in it. And for that, you'll need the assistance of an experienced debt collection attorney.