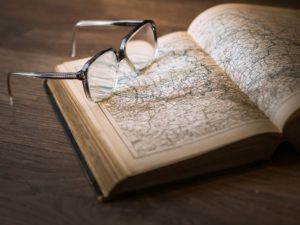 You may not have a place of business in New York — or even the U.S. — to bring a debt collection case in New York state. But if you do, like any creditor, you need to submit testimony via an affidavit. Affidavits are sworn statements signed before a notary or apostille. But what happens if you don't have access to a notary outside of the U.S.? Fortunately, there is another way that does not require an affidavit. Instead, you can submit an affirmation.
What Happens if You Don't Have Access to a Notary?
For those residing overseas, submitting an affidavit for a court case in New York can be both time-consuming and expensive. A person outside the U.S. can go to their local notary, but the notary must have additional verifications through the Hague Convention "Apostille" of the foreign notary's qualifications, if not executed in a United States Consular office.
Additionally, an attorney needs to execute a certificate of conformity in that jurisdiction. It attests the oath administered in the foreign state was in accordance with the laws of either that jurisdiction or New York.
If the notary administered is in a language other than English, an English translation must accompany it along with a certificate of translation. The certificate states the translator's qualifications and that the translation is accurate.
Apostilles executed at a U.S. consulate or embassy may be difficult to obtain for a number of reasons. If your country's population is small, the number of consulates is likely low. Depending on how many consulates you have and their locations, travel times may be long. Plus, consulates and embassies have limited number of appointment times.
Using an Affirmation Instead of an Affidavit
Acknowledging these issues, the Committee on Civil Practice Law and Rules (CPLR) of the New York State Bar Association enacted an amendment to CPLR 2106 in 2015. The amendment governs the submission of affirmations in New York courts. Before the amendment, the law stated that affirmations executed by attorneys, doctors or dentists, admitted to practice in New York, who are not parties to an action, can be submitted in that court action and have the same force and effect as an affidavit.
The court accepts no other affirmations. The new language, under 2106(b), permits any person, not just the licensed professionals, located outside of the U.S. to submit an affirmation in a court action. That affirmation similarly has the same force and effect as an affidavit.
The affirmation must include the following language:
I affirm this ___ day of ______, ____, under the penalties of perjury under the laws of New York, which may include a fine  or imprisonment, that I am physically located outside the geographic boundaries of the United States, Puerto Rico, the United States Virgin  Islands, or any territory  or insular possession subject to the jurisdiction of the United States, that the foregoing is true, and I understand that this document may be filed in an action or proceeding in a court of law.

(Signature).
The key difference with this language as opposed to an affirmation submitted by an attorney is that the affirmant in 2106(b) subjects themselves to perjury penalties. This creates a self-proving affirmation accepted by the court. The major key difference for a person located outside the U.S. in executing this affirmation and not an affidavit is that no notary would be required, nor an Apostille or Certificate of Conformity. This amendment to CPLR 2106 saves a person located outside the U.S. both time and money by submitting a sworn statement that will be accepted by the court without the need for any additional verification or authentication.
To learn more about collecting a debt in New York, reach out to Frank, Frank, Goldstein and Nager for a consultation.