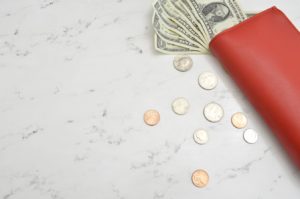 News is abuzz about changes to how "debt collectors" can contact consumers to collect debts. Texts, emails, voice messages and more are part of the changes to the Fair Debt Collection Practices Act proposed by the Consumer Financial Protection Bureau.
Federal and local state statutes regulate consumer debt collection. You should be aware of what the proposed changes are, even if you are a B2B company that doesn't do business with consumers, as it may affect your company or you, individually.
Federal and State Statutes
The Fair Debt Collection Practices Act is a federal statute that protects consumers from abusive debt collection practices. The act, written in the late 70s, promotes a uniform code of conduct amongst debt collectors, collection agencies and collection attorneys.
Although the FDCPA and local state laws apply to the collection of consumer collections only, those in the industry believe that commercial collections will be regulated as well. Take, for example, the change to disallowing some small business lenders the use of Confessions of Judgment.
The Proposed Changes
Gone are the days when communication occurred mainly by mail. The statute as written covered contact by mail and phone. Currently, the Fair Debt Collection Practices Act regulates:
When you can call
Where you can call
Who you can communicate information about the debt to
When and where you can contact the consumer
How often you can contact the person
The proposed rules will remove much of the uncertainty of what can and can't be done. Although the frequency of contact will change, the new law allows for the use of text, email and voice messages.
There is so much "gray" in the existing statute from 1977. With more effective communication directed to the consumer, industry professionals, consumers, and creditors alike welcome the change.
Leah Dempsey, Vice President and Senior Counsel, Federal Advocacy for ACA International told FFGN:
ACA is pleased the CFPB proposal recognizes that the FDCPA is outdated and guidance is needed to account for the use of new technologies such as email and text messaging. We are filing comprehensive comments outlining areas that the proposal can be improved upon, however appreciate that it addresses many issues that the industry has been seeking clarity on for many years.
The changes proposed by the Consumer Financial Protection Bureau are still a work in progress. You may contact the CFPB with comments or suggestions.
The complete 568-page proposed change to the FDCPA can be found here. 
Local laws governing New York City debt collection can be found at the Department of Financial Services website. 
If you have questions about collections within the State of New York, please contact FFGN. We have the experience that pays.