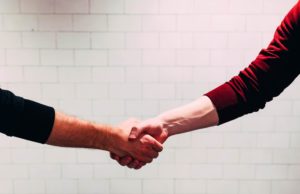 Want to place a claim for collection with NY debt collection attorneys FFGN? Here are some suggested steps to make the process smooth for you and ensure the best results.  
1. Make Contact
Contact us and let us know you are interested in placing a claim. You can send us an email or call 212-686-0100. You can also request a consultation via our form and one of FFGN's attorneys will contact you regarding your claim.  
2) Gather Documents to Support Your Claim  
FFGN will need to review the underlying documentation supporting your claim. The list of supporting documents is long, but you do need not have all documents to place a claim or even win.   
If available, we would appreciate receiving:
The Underlying Proposal
Did you send a proposal to your client detailing your arrangement? If so, we would like to see a copy. Please send a signed copy if you have one. If not, an unsigned one is fine.
Purchase Order
If your client issued a purchase order, include that in the documents supporting your claim.
Confirmation.
Did you agree or offer a change to the proposed terms? If yes, please forward as well.   
Contract
A copy of the underlying contract will help us make sure you have complied with all notices that should have been sent to your non-paying client.
We'll want to check to see if there is fee dispute provision in the contract — just in case the customer does not pay through demand. This allows us to advise you of the next steps in the underlying engagement letter with FFGN. We want to confirm that the contract does not require you to pursue legal action in a state other than New York 
It's important to note that no legal action will be taken by FFGN without your authorization as well as an advance of the court costs.
Don't worry if you do not have a signed contract. We can still pursue payment without a signed agreement. 
Change Orders
Oftentimes customers request work, labor or services beyond what the initial agreement provided for. If this is the case, forward requests made by the customer for additional work. The requests may have been verbal or memorialized in emails, other correspondence, documents or official change orders. 
Statement of Account
You may send monthly or occasional statements of account to your client. These statement of accounts are important in debt collection claims and litigation. If the claim goes to litigation, a statement of account can help you win your claim. 
Supporting Invoices
We want to see your invoices to confirm the name of the customer invoiced as well as the terms.   
Copies of Past Payments
Past payments offer a lot of information, including the names of other corporate entities that may be responsible for payment.
They are also of great value when it comes to enforcing a judgment. 
Your Terms and Conditions
If you have terms and conditions on your website or in your documents, we want to see them. If not, that's ok.  
Correspondence Between the Parties
Important documents include anything in writing related to a settlement. Did you settle previously and the customer never paid? We'd like to see your agreement, promises to pay, disputes, etc.
3) Submit the Documents to FFGN  
We make placement as easy for you as possible. Choose a format that is convenient for you, whether it's exporting data from QuickBooks, a CSV file, Excel, Word or another program, we can accept the information. You can also send the documents by mail, email, Dropbox or other shared files.
4) Consult With an FFGN Attorney
If you wish, you can meet with one of our attorneys either over the phone or in person to discuss your claim. Consultations are free. 
5) Get an Engagement Letter
You will receive an engagement letter from FFGN if you decide to hire us. The engagement letter is a one-page agreement confirming that you have engaged the firm to collect debt(s) and the fees agreed. It will also authorize us to deposit any funds payable to you in our attorney escrow account.
At FFGN, we strive to make the debt collection process as easy as possible for you and your company. To learn more about what it's like to work with us, read the reviews from previous clients. If you have any questions, please contact us.