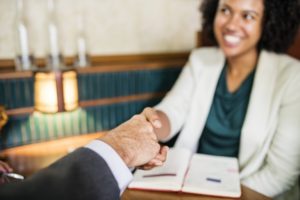 By Jocelyn Nager
Finding the right New York debt collection lawyer to handle your claim will prevent you from throwing good money after bad and will mean the difference between getting paid and not getting paid.
Whether you found your New York collection lawyer as the result of a google search or through a recommendation, there are ways to ensure you've picked the right lawyer for your claim.
Here are some criteria you can use to help narrow the search to find an attorney who will deliver the best ROI.
1) Process Driven
The lawyer you choose should have a process in place they can advise you of so you know what to expect at every phase of the collection process.
2) Specialized Practice
You want to make sure the collection lawyer you choose has your best interests in mind and not theirs. For some firms, debt collection practice is just a small focus of their practice. The practice may be part of a feeder to cross-refer cases to other departments such as real estate, construction and more. By gaining the client for collection, the firm can then cross-sell to the client.
You should look for someone who handles collections as the main focus of their business. If not, there could be an inherent conflict of interest when making recommendations to the client.
3) Serving the Industry
Is your collection attorney familiar with your industry or will they take the time to learn about your business and industry? Many issues that arise during the course of litigation include industry-specific defenses that your collection lawyer should be able to anticipate.
4) Conflict
Will your collection attorney handle another claim against the same non-paying client? Who is their allegiance to? Can they successfully handle two claims against the same non-paying customer or will they decline the engagement?
You want someone who has your best interests in mind.
5) Awards
Although there are many awards in the legal service industry, there is one award that distinguishes itself based upon the selection criteria. Martindale Hubbell rates lawyers based upon select criteria and queries a large pool of attorneys on their peer's abilities. It is an excellent resource.
6) Proximity
An attorney is admitted to practice in a given state. Theoretically, once admitted, attornies can practice in all of a state's state courts, but, in reality, unless the state is very small or the attorney has satellite offices, they may not be the best attorney for you.
You are best served with an attorney who is in the debtor's area, knows the courts and knows the local judge's rules. The "local" attorney will be more incentivized to move the case forward despite required appearances, whereas someone who is a distance from the Court will not be.
7)Reviews
Read reviews and testimonials from others that you respect. Your collection attorney should be able to offer references and testimonials from others in like businesses.
8) Reputation
You've spent a lifetime building your business and reputation on and off-line. Make sure your collection attorney's values and practice represent that of a true strategic partner.
About the Author
Jocelyn Nager is the managing partner of FFG&N, a law firm devoted to the collection of bad debt. FFG&N, located in Midtown Manhattan, is the oldest commercial collection firm in NYS. The firm is a women-owned enterprise with up to date technology to help advance your claim and gives personal attention to each case.