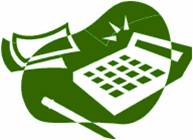 Before placing a claim with our office to pursue commercial debt collection, our client had offered their non-paying customer a discount. The discount of $7,500.00 was offered to induce the non-paying customer to pay. Our client went so far as to hand write a credit of $7,500.00 on the customer's most recent statement of account, recalculated the balance and next to the reduced balance, printed "pay this amount". Despite the incentive of the $7,500.00 credit, the customer still failed to pay.
Thereafter client reversed the credit, and placed the claim with our office for the full principal sum due. When demand for payment was made, their customer disputed the balance. The customer claimed he owed monies but the balance was less than the amount demanded. Supporting his claim, the non-payor quickly produced the statement of account signed by our client which indicated a lower balance due.
Our client failed to indicate that the $7,500.00 "credit" was a conditional credit issued on the condition that payment would be made within a specific time period. The debtor might have known that by having our client send a statement indicating a lesser amount, our client would be forced to accept the lesser amount. The reduction/credit should have specifically stated it was being offered for a limited time, in contemplation of a settlement to be paid on or before a certain date. In the event payment was not made within that time, the full principal balance would be due and owing. The settlement offer would not have a future on client's rights to pursue the full principal amount in commercial debt collection.
Had our client taken the case to Court and demanded the full principal sum, he would not have won. As a result, our client accepted the reduced amount due.
Communications to customers including: settlement agreements, invoices, statements, etc. must be drafted in your favor. If you need help drafting documents, please call this NYC commercial debt collection attorney at (212) 686-0100 or email Jocelyn directly at JNager@ffgnesqs.com.