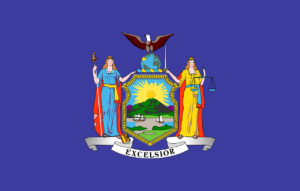 Citing persistent abuse and a lack of state oversight, New York Governor Andrew Cuomo introduced an initiative requiring debt collection firms to become licensed with the state. A first for collection agencies operating in New York, the proposed legislation will mean more licensing for debt collection lawyers.
Each state has the ability to set its own laws and regulations as it relates to the licensing requirements of collection firms and other types of businesses. Nationwide licensing requirements for debt collection firms do not exist.
The Current System
Until now, only debt collection agencies and law firms operating in New York City or collecting debt from New York City residents were required to be licensed with the Department of Consumer Affairs. The same is true with firms operating in or collecting from residents in Buffalo and Yonkers.
Lawyers admitted to practice law in New York State — which includes debt collection attorneys — are supervised by the Appellate Division of the New York State Supreme Court and are required to act professionally and ethically in accordance with the dIsciplinary rules governing their conduct. Attorneys must maintain an active registration and comply with continuing education requirements.
Unlike lawyers in New York, collection agencies operate in New York without a specific licensing requirement. The governor now seeks to regulate debt collection firms on a state level, which includes New York debt collection lawyers and non-lawyers.
Currently, the Department of Financial Services regulates debt collectors in New York State. However, since the department does not license these entities, debt collectors are not subject to the same oversight as most other financial institutions. Under current law, the department has limited authority to compel debt collectors to provide data regulators typically collect to ensure compliance with consumer laws and regulations, resolve or even acknowledge consumer complaints or appear before administrative hearings.
What Licensing Debt Collection Lawyers Would Do
A press release for the Governor's office states:
Cuomo is proposing to amend the Financial Services Law to require licensure and comprehensive oversight of debt collectors operating in New York. The Governor's proposal would allow the State Department of Financial Services to bring its vast experience regulating financial services companies and protecting consumers to the debt collection industry and create a licensure program that prevents problematic practices and consumer abuse.
Under the Governor's proposal, the Department of Financial Services would license these entities. It would also be able to examine and investigate debt collection firms, including requiring the submission of information or sending investigators to debt collector's offices at any time to review their books and records.
"25% of New Yorkers have a debt that is subject to collections… it makes no sense that we don't have the authority to license an industry that can cause families financial ruin," Cuomo said. "As this industry grows and increasingly deploys abusive and deceptive practices to prey on consumers, this proposal would give the state new tools to regulate debt collectors — stopping unscrupulous practices and strengthening our consumer protection laws."
This new oversight would also allow the department to bring punitive administrative actions against unscrupulous debt collectors. Actions may include significant fines or the loss of their license to do business in the state. The proposal will combat schemes intended to defraud people. New York will also create a lookup tool for the public to check a debt collector's credentials to ensure they represent a licensed company and are not a fraudster attempting to pressure them into paying money they do not owe.
This new legislation means debt collection lawyers will join the ranks of other licensed professionals in New York. All collection agencies operating in New York will be licensed and under the careful oversight of the state. The removal of a few abusive collectors will better protect creditors and debtors.