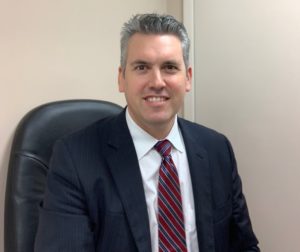 Frank, Frank, Goldstein & Nager, P.C. welcomes Jared P. Turman to the firm.
Jared has been working as of counsel with FFGN for three years and knows many of the firm's clients. He has achieved great results on cases within both New York and New Jersey. With Jared on board, we look forward to an increased return on investment for our clients.
Jared has worked as an attorney for over ten years and has litigated collection cases throughout. Admitted in both New York and New Jersey, Jared has collected consumer and commercial debt for clients in both states, including medical practices, food distributors, and check cashing institutions — where he has expertise in all aspects of commercial paper law under the Uniform Commercial Code.
He successfully represented clients in trials, at arbitrations, and in-motion practice to both obtain and enforce judgments entered their behalf.
A native of Long Island, Jared graduated the University of Wisconsin with a Bachelors of Business Administration Degree in Accounting in 2001. He obtained his Juris Doctor in 2005 at Hofstra University School of Law.
His first legal job was in tax law but later decided to try something different and began working in collection law. In 2009, he started his own collection practice, which collected over $1 million a year for its clients. Jared has also lectured for the New York State Bar Association for Continuing Legal Education.
Jared lives in Long Island with his wife and two children. He is a longtime follower of Mets baseball, Islanders hockey, and Wisconsin football.
To work with Jared P. Turman and the rest of the Frank, Frank, Goldstein & Nager team, reach out for a consultation.