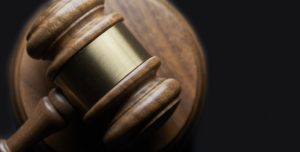 If you are domesticating a foreign judgment in New York, it's important to understand the defenses the defendant can take to defeat the domestication. Some states, like New Jersey, allow you to record an out of state judgment with very few requirements. The out of state judgments are offered full faith in credit in that they may be recorded as a matter of law.
New York, however, draws a distinction between out of state judgments. It differentiates between:
Judgments obtained on default, where the debtor never appears or answers in the case
Judgments obtained on merit, where the debtor responded to the pleadings.
For judgments obtained on default, New York requires action to domesticate them. The action is based on the out of state judgment and not on the underlying merits.
Those looking to domesticate judgments in New York should know which defenses can be raised in the New York action. Although a defendant can interpose any defense they choose, the only relevant defense is a lack of jurisdiction by the original court.
Domesticating a Foreign Judgment in New York
NY Civil Practice Law and Rule (CPLR) Article 54, Enforcement of Judgments Entitled To Full Faith and Credit, deals with the enforcement of foreign judgments. Section 5401 defines "foreign judgment" as:
Any judgment, decree, or order of a court of the United States or of any other court which is entitled to full faith and credit in this state, except one obtained by default in appearance, or by confession of judgment.
New York courts can review and decide the issues related to jurisdiction, namely:
Whether service of process in the underlying case/judgment was proper
Whether the original court had subject matter jurisdiction
The New York court, in its discretion, does not need to refer the case back to the original state to determine if the court had jurisdiction. Rather the New York court can hold its own hearing to determine whether service of the process was proper in the underlying action and if the original court had subject matter jurisdiction. The court will not consider the underlying merits of the case.
Domestication of foreign judgments can be tricky, especially when a debtor appeared in the original case but defaulted later on or opposed a motion. For these reasons and others, it is imperative you use an experienced collection attorney who understands the nuances and process and anticipates the defense available to defeat the foreign judgment in NY as well as how to domesticate the judgment in New York.
FFGN has over 75 years of experience in debt collection. We have the experience that pays. To learn more about domesticating a foreign judgment in New York, contact us for a consultation.