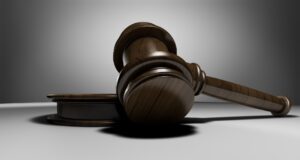 Maybe you already started a New York debt collection case and are waiting for a judgment or are looking to file a new case.  With news of court closures, partial staffing, extensions, and a likelihood of an increased infection rate in New York, will you be able to get a judgment in your debt collection case during the pandemic?
Your concern is valid. Before New York was placed on pause due to the COVID-19 pandemic, New York courts already had delays in processing judgments. Budget cuts, the voluminous filings after the 2008 recession, and catching up on older court filings created a backlog for the clerks to reach and enter judgments.
New York's unified court system is not unified when it comes to policies and procedures. Some courts haven't gone digital, adding to the time it takes to process judgments.
Debt Collection Delays During the Pandemic
The delay in entering judgments varies within the same court system county by county. For the 62 counties in New York, each county has its own volume and backlog. And, each court within the same county, lower or upper, etc., has a different volume. For example, judgments submitted to the New York county clerk (Supreme Court, New York County), had a three- to four-month delay in entering judgment pre-pandemic. Whereas the Westchester county clerk (Supreme Court, Westchester County), would process a judgment in a week or two. For the lower courts in New York City, the delay across the five boroughs of the Civil Court of New York City, vary by county: New York, Bronx, Queens, Richmond, and Kings (Brooklyn).
Since the courts are only partially staffed based on the limit imposed by the state, each court is making its own determination as to how and whether to utilize its human resources. For example, although New York Supreme is staffing its judgment "counter," New York Civil has no one processing judgments.
Currently, the Courts can process judgments for cases that have been decided and, in those cases, where the debtor's time to appear or answer expired before New York went on pause. Judgments submitted with a six-month delay pre-pandemic now have an additional six-month delay. Creditors will face a year delay, at this point, for a Civil Court judgment in New York.  (State Supreme Court judgments are being processed.)
When and how will you get a judgment depends on the skill and knowledge (and some luck) of your New York debt collection attorney. Knowing who is operating and processing judgments, at least for now, may help accelerate your recovery in your New York debt collection case.
Looking to proceed with a debt collection case? Contact Frank, Frank, Goldstein & Nager to discuss your options within the current court system. We have the experience that pays.