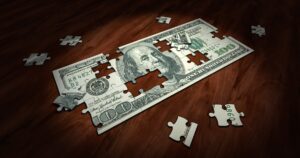 After New York Governor Andrew Cuomo signs the Consumer Credit Fairness Act (S.153/Thomas) into law, many creditors will need to provide significant documentation in order to file a debt collection action against their non-paying consumers. The proposed law, which the Senate approved in May, shortens the time to collect consumer credit transactions from six years down to three. The law also mandates new consumer debt collection requirements including additional information in court filings about the past-due debt. Creditors must provide specific information identifying the amount owed as well as proof that the consumer owes that debt.
To understand whether the new requirements apply to your business, we turn to the Consumer Finance Protection Bureau's definition of a consumer credit transaction, which states, "consumer credit means credit offered or extended to a consumer primarily for personal, family, or household purposes." This includes installment loans for the purchase of home furnishings, personal bank loans, mortgages, credit union loans, credit cards, lease purchase of personal property including vehicles, home equity loans, and retail installment debt. If you offer credit for these types of goods you must follow the new guidelines once the law goes into effect.
The New Consumer Debt Collection Requirements
The bill requires attaching the underlying contract or agreement to the pleadings. If you do business with consumers, take an opportunity now to look at the terms in your contract and make any changes, if needed, going forward. This will help make sure your agreements comply with local laws. Now is also a great time to refine your billing and collection practices so the three-year time frame doesn't slip by.
In addition to attaching the contract, the bill requires creditors complete a checklist of documentation that will need to be attached to the summons and complaint. Creditors will need to provide the following:
The name of the original creditor, whether the plaintiff is the original creditor, and if not, information about the sale and assignment of the debt
The last four digits of the account number printed on the most recent monthly statement recording a purchase transaction
Last payment or balance transfer
The date and amount of the last payment
An itemization of the amount sought
The account balance printed on the most recent monthly statement recording a purchase transaction, last payment, or balance transfer
A copy of the underlying contract or agreement
If you need assistance resolving a debt collection matter or are looking to refine your debt collection practices as this law comes into effect, contact Frank, Frank, Goldstein and Nager for a consultation. We have the experience that pays.