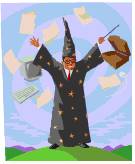 Our client had a great credit policy to protect themselves in the event they needed to pursue New York collection. They had all prospective customers complete credit applications. Accompanying the credit application was a separate guaranty of account for an Officer of the corporate customer to sign agreeing to be personally liable for the debt.
Our client, ABC Corporation (all names are changed to protect the identity of all involved) was running multiple businesses, all related, from the same location. ABC Corporation had all new customers complete an extensive credit application. Our client verified all trade and bank references. In this particular instance, D Manufacturing wanted to do business with ABC Corporation. D Manufacturing completed the credit application. Because ABC Corporation did not believe D Manufacturing was very credit worthy, they had Thomas Guilt, the principal of D Manufacturing, sign a personal guaranty.
D Manufacturing failed to pay. Thomas Guilt refused to pay. The claim was turned over to our office to help get our client paid. Unfortunately, our client had confused the paperwork. D Manufacturing Inc. and guarantor, Thomas Guilt had signed the credit documents but unfortunately our client's corporate names on the documents were not consistent. The documents were from ABC Corporation's different corporate entities rather than the company that was doing the deal with D Manufacturing and Thomas Guilt.
A thorough review of the documents revealed the following:
The credit application signed by D Manufacturing was for credit from our client, ABC Corporation.
The Guaranty was signed by Thomas Guilt guarantying the debts owed by D Manufacturing to ABC Corporation. It was not on ABC Corporation's letterhead and did not reference ABC Corporation. Instead it referenced, Already There Inc. another entity which some of our client's principals operate at the same locations as ABC Corporation. The guaranty Thomas signed guarantying the debts of D Manufacturing were for monies owed by D Manufacturing to Already There Inc., not to ABC Corporation (it should have been for ABC Corporation).
D Manufacturing signed an authorization for electronic funds transfer. Our client did not use the authorization for ABC Corporation but instead a third entity, operated at our client's offices, Take It Over, Ltd.
 The statement of account was rendered to D Manufacturing by ABC Corporation.
Client had placed the claim for New York collection against the corporation and personal guarantor. Our preliminary investigation found the corporate customer was in dire straights. There was no chance of collecting any monies from the corporate customer.
The personal guarantor, Thomas Guilt, had two homes (mortgage free) and was consulting for an independent company. A judgment against Guilt could have resulted in liens on real property, bank levies and a possible income execution. The forecasted result: a strong likelihood of collection.
Unfortunately the guaranty was invalid. Our client inadvertently and innocently mixed up their own paperwork. The debtor never signed a document guarantying the debt of D Manufacturing to our client ABC Corporation. Thomas Guilt had guaranteed a debt that wasn't owing.
The outcome was that our client's claim for New York collection was uncollectable and our client had to write off 100K. As a result of this experience, our client reviewed and revamped their method of maintaining credit documents for future transactions. This experience helped them to learn how to best protect themselves for future business.
FFGN creates and modifies credit and collection policies. For more information about drafting or maintaining credit documents, and credit policies, and/or New York debt collection please call FFGN at (212) 686-0100 or email Jocelyn directly at JNager@ffgnesqs.com.