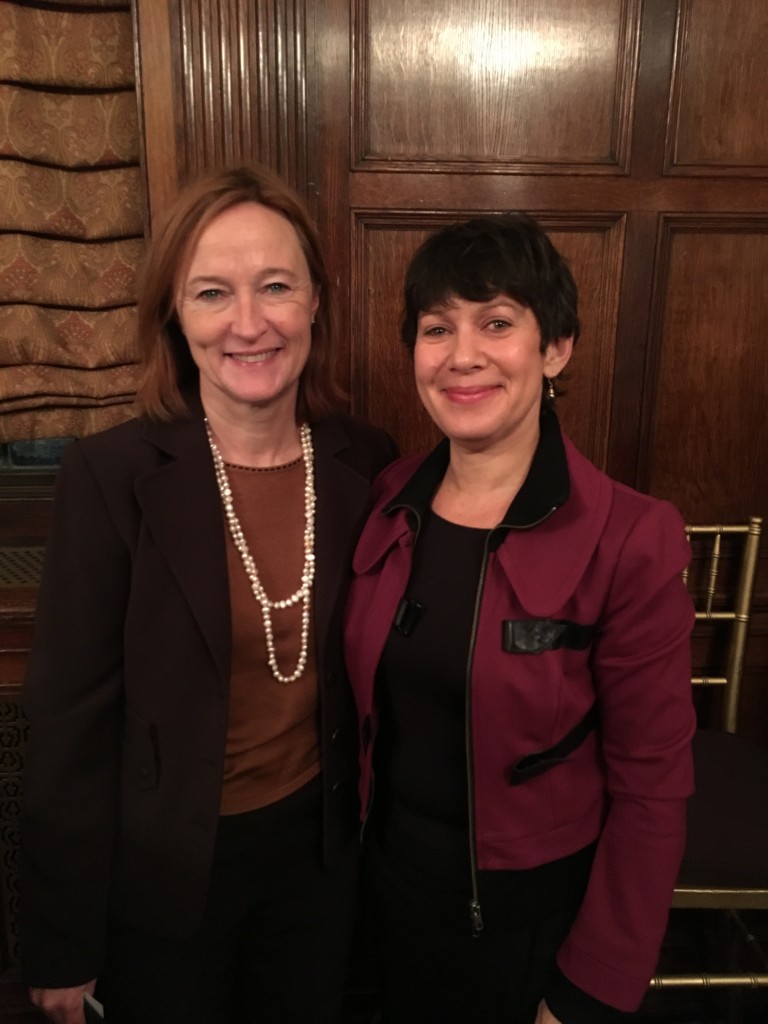 Jocelyn Nager, the firm's managing partner, serves on the Steering Committee of the Harpur Law Council. Jocelyn, one of the four panelists on the Law Panel explained what it is like to manage a New York City Debt Collection Law Firm.  "I think of myself as a business owner first and a lawyer second" said Nager.   
Jocelyn was happy to share her expertise with students of Binghamton University and is honored to be part of the Harpur Law Council. Each summer the Harpur Law Council sponsors several Public Interest Law Internship Programs. It's a great opportunity that allows the students to experience first-hand the practice of law in the public sector and make informed decisions about their choice to pursue a career in law.
On left is Jocelyn Nager with the Dean of Harpur College, Anne McCall.