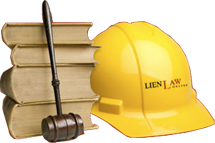 Contractors who service or provide goods to New York real estate possess an advantage over other unsecured creditors in New York. They may be able to lien real property without filing suit and without the owner's permission. This New York collection attorney wants you to utilize all tools to collect any monies that are due and owing to you.  A mechanic's lien is one of those tools.
The mechanic's lien allows a generally unsecured creditor, in most cases a contractor, to take an interest in real property.  The interest puts the public on notice that the contractor has a claim as it relates to the underlying property.  A mechanic's lien creates an interest in real property only if services provided were for a private improvement.  If provided for a public improvement, the lien is not against real property, but is against the "construction fund", i.e. the account for the project.
If you are a contractor, subcontractor, or subcontractor to the subcontractor, and have provided goods or materials to improve real property in New York, and have not been paid, you may be eligible to file a mechanic's lien.
The allowable time to file a mechanic's lien is fixed and cannot be extended.  If the deadline is missed, the Courts will not allow you to correct a late filing or extend the time in which to file a mechanic's lien.  Similarly, because the lien is good for a one (1) year period, if the lien is not extended before the end of the year, the lien is extinguished.  Although this process may seem rigid, the formal nature of a mechanic's lien is often exchanged for timely and fair resolution between parties.
The filing (And extension) of a mechanic's lien does NOT prevent you from also bringing a debt collection case against the party who hired you.  A valid mechanic's lien is an additional tool in the toolbox, which can help you to collect your money.
What about the general contractors, subcontractors and material men in New York who, as a policy, will not lien a job?  Aside from the mechanic's lien, how do you get paid? The remedy for you to get paid is to start a debt collection claim. You may look to the party who requested and contracted with you to provide the goods and services. If you were a subcontractor on the job and didn't get paid, you can pursue the contractor for payment.