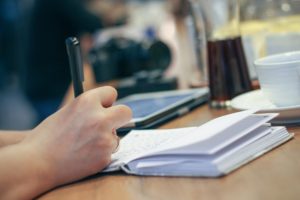 When a company incurs a debt but does not have enough cash to pay, it may issue a promissory note to memorialize the debt in writing. If you want to get paid in the future, it's important to make sure your promissory note isn't unenforceable.
For instance, if a person provides services to a start-up company that is unable to pay because it is low on cash, the start-up can issue a promissory note. The note indicates the monetary value of the person's services and the date said value is to be paid by. Presumably, the note would be issued in conjunction with the services provided. The note is valid and enforceable because it is given in exchange for the services provided.
Continue reading "How to Make Sure Your Promissory Note Isn't Unenforceable" →
Read more...