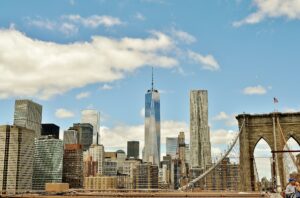 Creditors and debtors alike have been holding their breath waiting to see what New York Governor Andrew Cuomo would do as it relates to civil actions in the state, more specifically debt collection litigation. On November 3, 2020, Governor Cuomo issued an executive order which basically gives litigants a green light to proceed with debt collection litigation.
Subsequent to declaring a state of emergency in New York in early March, Cuomo issued several other orders which affected debt collection in the state.
We've written about the impact of COVID-19 on debt collection over the past 8 months. We covered the complete shutdown of the Courts (except for emergency applications), to partial restaffing, and when, starting May 25, 2020, new filings could be submitted.
Debt collection litigation can proceed once the creditor files a summons and complaint, summons with notice, or a motion for summary judgment in lieu of complaint with the court. The opposing side is then served with the papers and has limited time to respond. The time to respond varies but is generally between 20 to 30 days depending upon the way they were served with the documents.
The Impact of the Executive Orders on Debt Collection
Since March, the time to respond had been extended one month or months at a time through executive orders up until November 4, 2020. Although creditors could file new debt collection actions in New York, the other side was not required to defend the case within usual timeframes.
Creditors who filed actions just before or after the shutdown were unable to seek judgment due to the additional time afforded to the other side.  Creditors were basically stuck, waiting for the extensions to end, which would then force their customers to either settle or defend.
Normally, the party on the other side is required to defend (or settle, if they chose to) and, if they fail to do so, the creditor can seek judgment on default. Once entered, the creditor may enforce the judgment to collect. If the case was defended, the creditor could proceed with the lawsuit seeking intervention by the court.
But, during the shutdown, the time to appear and or answer had been perpetually extended requiring no action by the debtors, leaving creditors in limbo. Governor Cuomo's new executive order just undid all that.
The order, which continues the extension on some actions, specifically excludes the extension for civil debt collection actions, civil actions to recover unpaid balances for goods sold and delivered, and work labor and services. Creditors have been given the green light to proceed as of November 4, 2020.
Actions filed before or after March 7, 2020, can continue immediately. Answers are due and, if appropriate, creditors may proceed to judgment.
If you have a debt collection matter that you haven't been able to proceed with because of the pandemic, contact Frank, Frank, Goldstein & Nager for a free consultation. We have the experience that pays.