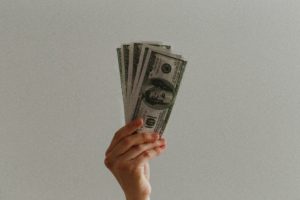 If your attempts to collect monies from your non-paying client haven't been fruitful, you may look to hire a debt collection lawyer. A big factor in that decision making is often cost. How much will it cost to recover monies owed? To determine the cost, you need to understand how New York lawyers set their fees.
Shopping around and comparing different debt collection firms can be overwhelming if you don't know what you're looking for. A bargain is likely too good to be true, but paying exorbitant rates doesn't guarantee a lawyer will win in court. Understanding how New York lawyers set their fees can help you determine if the cost is in line with industry standards.
How Fees Are Set in New York
A lawyer in New York can set their own fees. There are some exceptions to this, namely related to personal injury and medical malpractices cases. According to the Rules of Professional Conduct set by the New York state court system, fees must not be illegal or excessive. The court states: "A fee is excessive when, after a review of the facts, a reasonable lawyer would be left with a definite and firm conviction that the fee is excessive."
When determining whether a fee is excessive, consider the:
Difficulty of the case
Fee charged by other lawyers in the region
Time limitations
Lawyer or firm's reputation
Type of fee, whether it's fixed or contingent.
Your lawyer should be upfront with their fees — either before you decide to retain them or shortly thereafter. The fees should be communicated in writing as required by statute or court rule unless you've retained them for similar matters before. Any changes in the scope of the representation, fees or expenses must be disclosed as well.
Courts usually enforce the fees charged by lawyers. In rare events, the court may find the fee arrangement unenforceable. The court will make its determination using ethics rules, other court cases, and the law. Anyone who has a fee dispute with their New York lawyer can, in most cases, arbitrate the dispute.
Understanding Contingency Fees
What your lawyer bills for can be fixed — owed regardless of outcome — or contingent on their success. A case needs more than a favorable verdict to be successful. The monies must also be recovered. Because there is a chance the firm will receive no money, many lawyers do not use contingency fees. For clients who may not be able to pay, some lawyers may agree to a mixed-fee arrangement, charging a lower hourly rate in addition to a lowered contingency fee.
Contingency fees typically range from 10 to 33%. Although there are agencies that will charge as low as 10% for demand, higher fees are generally standard. Like other fees, contingency fees are set at the lawyer's discretion. They will consider the factors listed above such as the difficulty of the case and how much time they anticipate it will take to recover monies owed when determining the fee.
Contingency fees must be outlined in writing. The lawyer needs to state how the fee is determined; the percentage(s) they collect during trial, appeal, or settlement; and any expenses deducted from the recovery as well as any costs incurred regardless of case outcome such as filing fees, etc. Once the case ends, your lawyer must provide, in writing, the outcome. If the case is successful, they must document the amount remitted to you, detailing how that amount was determined.
At FFGN we offer fee structures that meet the various needs of our diverse clientele. This includes contingency fees as well as hourly rates and retainers. To learn more about our prices and services, reach out for a consult.