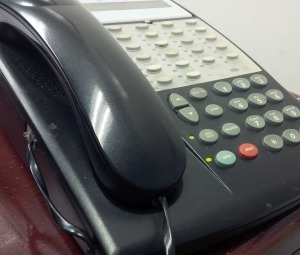 How long will it take for you to collect my money?
My answer is: that I can tell you based upon statistics the percentage of cases that are paid in the demand, mediation, litigation, arbitration and judgment enforcement phases.
Your non-paying customers' financial ability to pay, their inclination to pay, the documentation you have to evidence your transaction varies directly affects when we can collect your money. Every case is unique.

It is easier to predict those that will not pay until we "force their hand " by restraining a bank account. This diverts and re-routes payments intended for the non-paying customer and applied them to the balance owed you.
Just a search of the Court's online database will reveal if your customer has been sued, how often, by who and the extent to which the customer will go before paying, if at all.
When there isn't any history to search predictions become a bit more difficult.
Will the customer pay with a demand? Would a letter and some phone work produce payment from your customer? If yes, you would see your money in 30-60 days. For contingency fee collection professionals, collecting client's monies with demand (oral and written) is the best case scenario for the client and the law firm.
I can run through the various stages of debt collection, the procedures for moving the claims along giving the best and worst case scenarios considering the Court's delays.
I can predict and share behavior designed to forestall payment that I have witnessed the past 28 years. I can not tell you the exact length of time it will take to collect your money. However, I can tell you that we will press on and do our best to get you paid. After all, we have the experience that pays…
If you have not been paid, contact FFGN for a free consultation.