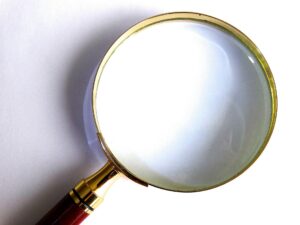 Sounds like a ridiculous question to ask, but is your New York debt collection attorney licensed to practice law in New York?
Would anyone ever think to double-check?
Well, we did and found out the attorney representing one of the defendants in our client's New York case was licensed to practice law but not in New York. While that lawyer might have thought it was fine to try the case, it wasn't. Out-of-state attorneys need to either have a license in New York or get special permission from the court to appear and represent a party in the state's courts.
We looked for the attorney's license because something didn't feel right. The attorney was not familiar with New York civil practice. This could have become an issue because the defendant could claim they did not have proper representation, which would give them grounds to vacate the judgment at a later date.
Although the case will be delayed for a while, we made a motion to disqualify the attorney from the case.
How can you check to see if your debt collection attorney can practice in New York and in good standing? As a public record, you can and should access the court's attorney database.
Even if your lawyer is active and in good standing, you should still click through to look at the specifics. In doing so, you can access disciplinary records, confirm if your lawyer has been under review, disciplined, or if they have ever been disbarred. Here's an example of some information you might find by clicking through to the details:
Suspension Effective Date: 11/30/2005
End Date: 11/30/2006
Ordered by Appellate Division 2nd Department
View Possible Court Decisions Imposing Discipline
Although it sounds like a movie, there are disbarred attorneys, non-attorneys, and others looking to handle your debt collection case. Most people never check unless or until something goes wrong.
The rules are clear, pursuant to N.Y.C.R.R. 1200 Rule 5.5(a), Comment 1: "A lawyer may practice law only in a jurisdiction in which the lawyer is authorized to practice."
Furthermore, Section 478 of Article 15 of the Judiciary Law of New York states:
It shall be unlawful for any natural person to practice or appear as an attorney-at-law or as an attorney and counselor-at-law for a person other than himself or herself in a court of record in this state….without having first been duly and regularly licensed and admitted to practice law in the courts of record of this state, and without having taken the constitutional oath.
One possible exception is for attorneys and counselors-at-law (or the equivalent), who are admitted to the bar in another state, territory, district, or foreign country and who have been admitted to practice pro hac vice in the State of New York within the limitations prescribed in the rules of the court of appeals. Another possible exception is where the lawyer who is licensed in the other state work hand in hand with a New York Attorney who actively participates and/or accepts joint responsibility for the case.
If you're looking to work with an experienced and reputable debt collection attorney, contact Frank, Frank, Goldstein, and Nager, we have the experience that pays.