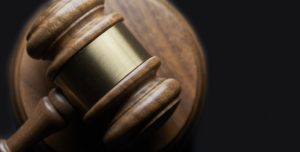 Jocelyn Nager, president of Frank, Frank, Goldstein & Nager, was recently interviewed by the American Bar Association's national magazine about the ongoing impact of the COVID-19 pandemic.
The pandemic has seen businesses shutter and the economy suffer, leaving the businesses that remain struggling to survive and facing "sometimes-ruinous consequences" from downstream debt. The knock-on effect from not being able to collect has seen some that "have become debtors themselves in many instances," according to the ABA Journal.
Some companies are increasing their debt collections on old debt to recoup their losses as they struggle to stay afloat as the economy slowly recovers. But many government offices are closed, and the cases are piling up.
"Suppliers are being hit very, very hard right now," said Nager. "There will be a stack of judgments against businesses that are no longer operating, and the creditors will never collect any monies that are owed to them."
Debt collection varies by state. In some states — like New York, where Frank, Frank, Goldstein & Nager operates — debt collection has been put on hold on a month-by-month basis. Other states have also enacted emergency orders that have halted some debt collection, as personal finances are stretched thin — after months of lawmakers failing to pass financial relief and economic stimulus packages.
Jocelyn's remarks are featured in the ABA Journal, read by hundreds of thousands of lawyers monthly