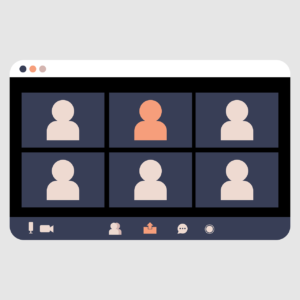 The COVID-19 pandemic has changed the ways clients can testify at trial in New York courts. If you are planning on testifying at a debt collection trial, here's what to expect.
Access
If you are worried about the hassle of traveling to and from court, don't be. All debt collection trials are now conducted remotely. For now, you don't have to worry about appearing in person. If however, you requested a jury trial, your case will not go forward at this time. All jury trials have been postponed until further notice.
Scheduling
All New York court appearances are being scheduled through Microsoft Teams. The trial date is set during or after a pre-trial conference with the judge assigned to the case. Once the court is certain there's no resolution, the court attorney for the judge will subsequently email the attorneys for both sides, regarding the date and time of the hearing or trial. They will also provide the attorneys with a link to access the hearing.
Technology
It is the attorneys' responsibility to forward the link to their respective clients so they can access and participate in the hearing. Attorneys should also confirm their client's computer or tablet has both adequate video and audio capabilities to ensure the client can properly testify or otherwise participate in the trial. The client should be computer-literate and comfortable with Microsoft Teams. A run-through before the trial is highly recommended.
Documents and Evidence
In order to ensure all parties have access to all documents prior to trial, many judges have required that counsel for both sides properly organize, label, and circulate all exhibits electronically via email to the court and opposing counsel by a set date prior to the trial date. This gives opposing counsel time to review and organize the documents.
Your counsel should provide you with the exhibits you will need to support your testimony as well as the documents produced by your adversary. This way, you will be familiar with and have access to all documents before and during the trial.
Testifying in Debt Collection Matters
It is highly recommended that you spend time preparing for the trial beforehand and conference with your attorney. During your testimony, presuming your attorney has done a good job and you have all required exhibits, properly labeled, the attorney will direct you to open a specific exhibit document and then proceed with questions related to the document.
One of the main differences between remote testimony and testimony in the courtroom is that documents and exhibits aren't physically handed to you, opposing counsel, and the judge during questioning. That and the witness has access to all exhibits prior to testifying, as opposed to being handed each exhibit during an in-person trial.
Conferring With Counsel
A challenge or difficulty of remote testimony is that there is little opportunity for your attorney to confer with you privately. That is unless both the attorney and their client are asked to leave the remote hearing and then rejoin after a discussion, which is not always a possibility.
One suggestion is to have an alternative method of communication, such as text messaging, in order to discuss the trial and possible responses or rebuttals to opposing testimony. Of course, texting with your attorney while you are testifying is prohibited.
To learn more about the different debt collection options available to you, contact Frank, Frank, Goldstein, and Nager for a consultation. We have the experience that pays.