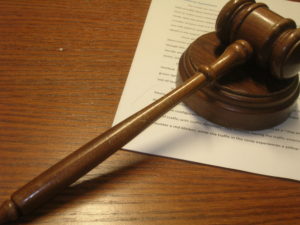 A New York collection attorney can assist out-of-state or foreign law firms in domesticating out-of-state or foreign judgments in New York. We discussed steps to register or domesticate those judgments in New York in an earlier blog post.
There are issues that arise that are specific to New York. For example, New York draws a line between judgments obtained on the merits and those obtained on default. There are issues that you should be aware of that arise when attempting to register or domesticate foreign judgments in New York.
The Most Common Errors Domesticating a State or Foreign Judgment
Here are six of the most common errors made when trying to domesticate a sister state or foreign judgment:
The underlying (out-of-state/foreign) judgment is expiring and it was a default judgment. If it was a default judgment, New York requires that you first sue on the underlying judgment. The judgment must be valid at the time of filing the lawsuit to domesticate the judgment in New York.
An affidavit and a certificate of conformity, both properly executed, are made part of the judgment roll.
You will need an exemplification copy of the out-of-state or foreign judgment. New York considers an exemplified copy valid for only 90 days.
Include a disclosure of procedural history. Forwarding a judgment on default to NY counsel without an explanation of the procedural history can come back to bite you. As an example, let's say the judgment obtained was by default. In addition, it was pursuant to a stipulation of judgment after an action and appearance by the defendant/judgment debtor. In this case, New York will recognize it and give full faith in credit to the judgment. Therefore the procedure is to register the judgment and not to sue on the action.
The court may require a copy of the underlying local statute. That relates to the validity of process service as well as any affidavit copies or returns of service. These demonstrate the judgment debtor received proper service. The judgment roll may require these proofs.
Suppose the defendant/judgment debtor contests the attempt to domesticate the default judgment. The New York court can review and decide those issues:

Whether service in the underlying case/judgment was proper and
Whether the original court had subject matter jurisdiction.
A Sister State or Foreign Judgment Is Enforceable in NY
A sister state or foreign judgment is enforceable in New York if it is properly registered or domesticated. If not done properly, the client may lose their rights to execute on assets belonging to the debtor in New York state. To avoid these and other risks, work with a New York collection attorney seasoned in domesticating judgments. To learn more and to arrange a consultation with Frank, Frank, Goldstein & Nager, give us a call at (212) 686-0100 or contact us.