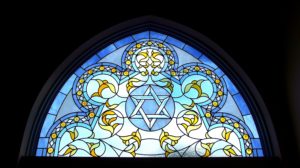 For those of the Jewish faith, the Beth Din is an option to traditional legal debt collection in New York.
New York state recognizes the rabbinical court. As such, any arbitration awards are enforceable in New York state courts. This means that any award rendered by the Beth Din can be confirmed in a New York state court and converted to a judgment. 
What is a Beth Din?
The Beth Din is a rabbinical court that can adjudicate New York debt collection cases among other types of cases and services. The rabbinical court is a substitute for state court and can preside over cases that involve the sale of goods, rendering of services, unpaid loans and more.
Judgments can be enforced in New York and are considered valid New York state judgments by other states and countries.
Who hears the cases?
Dayanim hear cases, rather than a judge. The Dayanim are arbitrators as opposed to judges. There are generally three Dayanim that would hear debt collection cases at the Beth Din. However, if the case is less than $10,000.00, the case will be heard by one Dayan at a reduced fee.
The Dayanim who decides New York debt collection cases are lawyers and businessmen familiar with state law and commercial business practices. If your case is complicated or requires expertise, the Beth Din can include the experts on the panel or experts can be consulted as needed.
How much does it cost?
The fee for the Dayanim panel (3) costs a total of $720.00 per hour. For cases less than $10,000.00, the sole Dayan gets $360.00 per hour. (The hourly fee split among the parties.)
How can you get to the Beth Din?
As with any contract, how you can dispute should be adjudicated in the dispute resolution clause. The parties, if of the Jewish faith, may specify that they wish a Din Torah, to have their case heard at the Beth Din in the event of a dispute.
Alternatively, both parties can agree to have their case arbitrated by the Beth Din. The parties must sign an agreement stating any decision is legally binding.
Yes, you may have an attorney of your choosing represent you at the Beth Din. Unlike the requirement that the parties must be of the Jewish faith, your attorney can be of any faith.
Which law applies?
Jewish law applies in Beth Din. However, state law is used some or most of the time. If there is a conflict between Jewish and State law, Jewish law will apply. An example of this is the imposition of interest. State law allows for interest at 9% per annum, the legal rate. However, Jewish law does not allow for interest in many cases. In this situation, the party awarded recovery does not get interest.
Why consider Beth Din?
If you are strictly observant, you need permission from the Din Torah prior to beginning litigation.
If you are not observant but qualify to participate in Beth Din, you may wish to consider Beth Din for your New York debt collection needs. Your consideration should include:
The cost and fees
The applicability of Jewish law as opposed to secular law
The length of time it would take to arbitrate the case as opposed to litigating in state court
Mediating or arbitrating elsewhere as well as your ultimate recovery
As with any New York debt collection case, an experienced New York collection attorney should inform you of your options. For questions or to place a claim, contact jnager@ffgnesqs.com. We have the experience that pays.