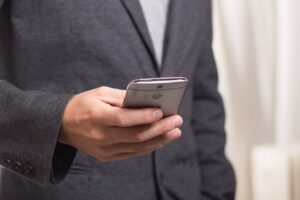 Once the Check Clearing for the 21st Century Act (Check 21) came into effect in 2004, banks could handle checks electronically thereby increasing the speed of check processing and reducing the costs of handling and transferring physical checks. Today, most financial institutions offer a mobile deposit option that lets people deposit checks through an app on their phones. While this is convenient for depositors, it also allows for fraudulent activity such as double debiting checks.
Double debiting occurs when a person deposits a check virtually through their bank's app and in-person at a check-cashing store. When the check casher puts the check into their account and presents the check image to the check makers' bank for payment, the check won't clear because it was already paid in the first mobile deposit. This action also breaches the warranty the person made when depositing the check through their phone.
Continue reading "You May Be Responsible for Your Customer Double Debiting Checks" →
Read more...