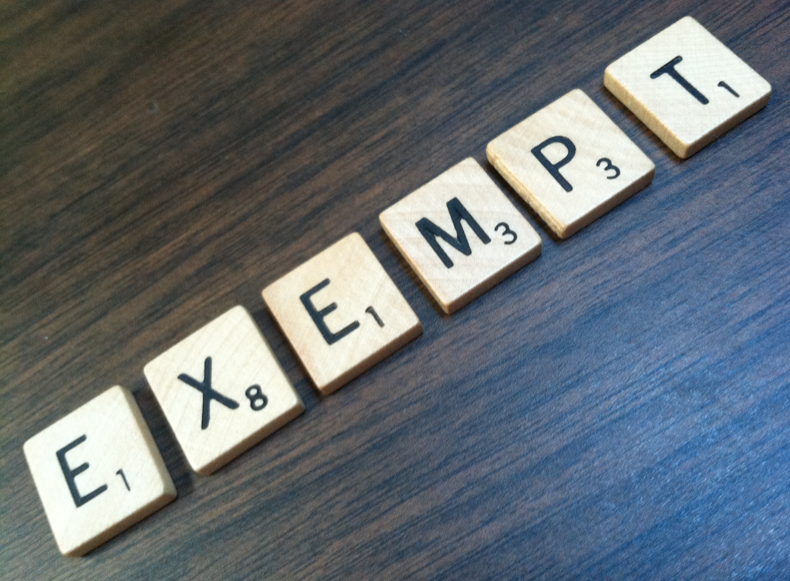 An amendment designed to protect assets belonging to consumers from judgment execution has effectively become a loophole in the commercial debt collection world.
The Exempt Income Protection Act added another exemption to the list of assets exempt from judgment execution by judgment creditors. Assets that are exempt — in whole or in part — shield those assets, balances, portions of proceeds of the sale of the home, and more from being used by a judgment creditor to satisfy their judgment. Those exempt assets remain the property of the judgment debtor even though a judgment has been entered against them, regardless of the judgment creditor executing on assets.
The laundry list of assets exempt from execution applies only to assets belonging to consumer debtors. These judgment execution exemptions do not apply to the collection of judgments entered against commercial debtors (non-consumers). Tools of the trade, necessary working tools and implements (no. 7 on the list of exempt assets) that belong to a consumer judgment debtor would be exempt. A judgment creditor could not sell or acquire the tools the consumer judgment debtor uses to earn a living.  However, if the judgment was a commercial judgment, against a business debtor rather than a natural person, the machinery or tools at the location (assuming another creditor or vendor did not have a security interest in the tools) could be picked up and sold to satisfy the judgment.
The Exempt Income Protection Act also provides an additional exemption for judgment debtors, protecting assets and shielding them from the reach of judgment creditors. The additional exemption applies to monies on deposit at banking institutions. The law added exclusions from Article 52 of the New York Civil Practice Law and Rules (CPLR), which applies to the enforcement of judgments in New York.
Bank Account Judgment Execution Exemptions
The act provides, in part, a partial exclusion of monies on deposit. Commercial judgment debtors are able to shield up to $3,000.00 on deposit from creditors. Assuming the monies are not otherwise pledged, only balances in excess of $3,000.00 are available to satisfy a judgment.
Probably intended to apply as an exemption of assets belong to consumer judgment debtors only, the law, as written, has been interpreted by financial institutions to apply to the execution of ALL judgments. The exemption is applied to commercial judgment debtors as well. Banks are applying the same protection afforded to consumers to commercial debt collection claims.
The amount of the exemption is currently set at $3,000.00 but is expected to rise in April 2021. Commercial and consumer debtors are also entitled to a $3,000.00 exemption on deposit at each financial institution. That means if a consumer or business debtor has ten bank accounts with $3,000.00 on deposit each ($30,000.00 combined), the amendment to the law would allow the judgment debtor to shield $30,000.00 on deposit ($3,000.00 at each of the financial institutions).
If you have a question about obtaining or defending a judgment or execution, contact Frank, Frank, Goldstein and Nager for a free consultation.
Updated on January 28, 2021.