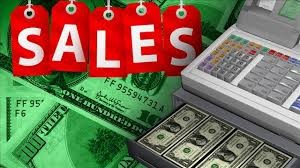 As a business owner, turning a profit is the bottom line.  An important component to accomplishing this goal is employing well trained and accountable customer/sales representatives. Are your representatives:
1)    Obtaining incomplete or wrong information from the customers Or,
2)    Failing to obtain purchase orders as required for payment?Or,
3)    Releasing orders without a deposit? Or,
4)    Issuing incorrect invoices? Or,
5)    Failing to turn over invoices daily and in some cases weekly?
Failure to obtain correct information, which leads to billing incorrectly, is done without regard to the profitability and solvency of the company. You might attempt to compensate for a representative's failure to obtain correct information and issue correct invoices. The result, delinquent accounts, decreased cash flow for the company and bad feelings on the customer's end, thereby damaging the reputation and financial solvency of your company.
Processing orders correctly should be a requirement of the customer/sales representative's position. In order to positively impact the bottom line, there needs to be accountability to management. Written guidelines should be given to the representatives to follow and expectations set.
Original verification mixed with consistent updating of information should be an ongoing process with your team. Any updated/corrected information re: customer information, changes, etc. is to be corrected in the system immediately.  These important steps ensure that when the next order is placed, the account review will take less time.  In turn, quicker reviews free up your personnel to concentrate on the higher dollar accounts and convert receivables into cash in a shorter time.
If payment is not made by a pre-determined date, an automatic collection plan should be set in motion.  For example, instead of waiting 30 days to set your plan in motion, reduce the terms to 10 days.  Tighten the window and increase the likelihood of payment.  Management should place a call to the customer immediately to build rapport from the onset.  The objective of the first call is not to obtain money, but rather to connect with the person who will process the invoice.  The goal is to build rapport.  By having the most correct and complete client information already on file, initial collection efforts will be minimized and more effective.
In addition to the above, technology exists that provides for account holds due to non-payment.  Customer/Sales representatives will not be able to process an unpaid order.  Products will not ship to credit hold accounts without obtaining payment.  The hold is there for the protection of your business.  If your business doesn't already use this technology, we recommend you consider investing.  Organizing the sales process of your business to require the acquisition of up-to-date and complete client information, matched with sales management technology will decrease the number of accounts receivable while improving their collectability.  Develop a sales process that considers collection and keep an eye on the bottom line.  Increase cash flow, improve client relations and elevate the financial solvency of your company.
For more helpful tips about getting paid subscribe to our blog http://ffgnesqs.com/blog/.  For help getting paid contact Jnager@ffgnesqs.com.