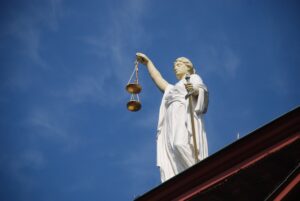 Whether you are looking for assistance with collection efforts or want to make sure your current vendor is in compliance, you should be familiar with the laws that govern New York debt collection. This way you can be sure your agency or attorney is in compliance.
It should be noted that most news articles about debt collection involve rogue collectors or firms that either harassed consumers or failed to give the required notice of a debt. Other complaints are linked to the lack of or failure to comply with licensing, the theft of monies collected for the benefit of creditors by the collection vendor, and more.
New York Debt Collection Laws
As of today, New York does not require licensing for collection agencies or collection law firms. This is contrary to the licensing required of collection agencies by more than 20 states.
As far as regulations and requirements within New York, the type of debt dictates which rules and regulations apply to debt collectors. More specifically, debt defined by New York as "consumer debt" is regulated at the federal and state level whereas business to business debts are not.
Business to Business Debts
Business to Business or " B2B" debts are handled like breach of contract cases where one party performs as required and the other side fails to pay, thus breaching the contract. The creditor makes a demand but is not paid.
These breach of contract claims can be handled by any collection vendor however, once legal, an action must be brought by an attorney licensed to practice law by the state of  New York. Attorney licensing imposes many ethical standards that may come under the scrutiny of the disciplinary committee, including how they account for their money, the types of suits brought (i.e. if frivolous and or inappropriate ), and more.
Judgment enforcement and more are conducted without state court scrutiny. New York's liberal judgment enforcement policies allow attorneys' offices to conduct almost all judgment enforcement activities.
Federal, State, and Local Regulations for Consumer Debt
If a debt collector collects consumer debt in New York, both state and federal governments get involved. The Bureau of Consumer Financial Protection  (CFPB), regulates the collection of consumer debt by debt collectors through the bureau's implementation of the Fair Debt Collection Practices Act (FDCPA).  The FDCPA provides rules and regulations to help ensure fair treatment by debt collectors. Those who meet the FDCPA's definition of a debt collector must comply with the legislation.
New York imposes further regulations on those collecting consumer debt. The Department of Financial Services provides further guidance and regulations for debt collectors operating in New York.
Local cities and counties may require licenses for debt collectors who wish to collect debts within those locations. New York City, Yonkers, and the City of Buffalo require all entities engaged in the business of collecting personal or household debts, including law firms, to obtain a collection agency license.
If you are looking to recover a debt, contact Frank, Frank, Goldstein and Nager for a consultation. We have the experience that pays.