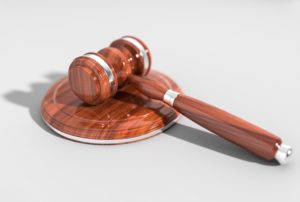 Thinking about bringing an action against a nonpaying client or party? Then you need to know the statute of limitations for New York debt collection litigation. You need to know this in order to bring your case to court in a timely manner. Failure to bring the action within the statute of limitations can result in more than a slap on the wrist. It can result in a lawsuit filed against you and your attorney with costs and sanctions to consider.
What is a statute of limitations?
Every claim or case has a period of limitation or timeframe in which someone can bring an action. The set timeframe, or in legalese, the statute of limitation may differ depending on the state or county. New York's statute of limitations appears on the court's website.
The type of case or claim that you have determines the applicable statute of limitations.
So, if you wish to enforce your rights to payment, make sure that you do so within the time allowed for in the statute of limitations.
The statute of limitations and New York debt collection.
The statute of limitations for actions brought in New York for debt collection or breach of contract is dependent upon several factors. Most commonly they are:
The statute of limitations has lapsed.
Should the statute lapse, a creditor can still try to obtain payment and not abandon efforts to do so. However, past demand – a New York debt collection litigation filed when the statute has passed is unwise and can be costly, not only for the party looking to enforce their claim but their counsel as well. The party looking to enforce their rights to payment may be innocent and truly unaware that the statute lapsed and they had no legal right to file the case. Regardless, the creditor may have liability for bringing the action with the attendant sanctions and costs.
It may be tricky to determine which statute of limitations to apply to your New York debt collection case. Have an experienced and trusted NY collections attorney assess the facts of your case. FFGN only handles debt collection cases and our experience will be invaluable as you review your options. Please get in touch with us to review the specifics of your case.