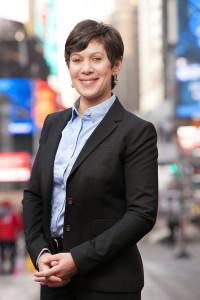 In this post, Jocelyn Nager, the President of Frank, Frank, Goldstein & Nager, shares how she became a debt collection lawyer. 
Before online job listings, one of the best ways to land a position was by way of introduction or responding to classified ads in person or by mail.
I worked for law firms during the second and third year of law school. My first year I sold shoes at Botticelli, a high-end shoe store in Rockefeller Center.
Coming from a family of accountants and educators, introductions to potential law firms were hard to come by. To find a job, I used the classifieds in the law journal.
I prepared personalized cover letters for each resume I sent out. I'd drop off the "envelopes" every Sunday evening to be in the first batch of resumes — each addressed to a separate blind ad at the offices of The New York Law Journal on Ninth Avenue.
I didn't know what type of law I wanted to practice. I just knew I wanted to work, and quickly! Since I was eager and ambitious, I answered almost every ad posted for an entry-level position.
Continue reading "Jocelyn Nager Shares How She Became a Debt Collection Lawyer" →
Read more...