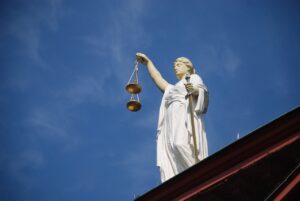 A client of ours in the waterproofing business asked for our best practices when enforcing a judgment. Best practices would generally infer that judgment enforcement is the same no matter the creditor's industry, but that's not the case. Best practices to enforce a judgment differ based on the judgment debtor's location, industry, and more.
The preliminary steps to investigate the collectability of most judgments and judgment debtors are the same. Past that, the strategy differs. For the sake of this article, let's look at the judgment entered in favor of our waterproofing client.
The Preliminary Review
The first step with this and all other judgments is basic: Call the debtor's number and check their website to see if they are still up and running. For this claim, the answer was no. The phone was disconnected and a website, if one existed, was no longer online.  This led us to question whether we had a viable entity to pursue. After all, it is difficult to run a business without some public visibility. If they had a website that indicated credit cards or other forms of online payments were accepted, we might have attempted to restrain the merchant accounts.
My next inquiry was through LinkedIn to see if the company and its management were on the platform. There are limits when it comes to searching for individual consumer debtors through social media.
Again, the principal, although listed, had no photo and only one connection – not a good sign.
Next, we looked at the court website to verify the number of cases pending and judgments entered against the judgment debtor. We want to see who, if anyone, has sued the debtor to give us a picture of what's going on.
In this instance, we found six cases filed against the debtor. Three cases before 2014, one against the company's sole officer filed in 2017 by the principal's former partner accusing him of directing business away from the company (the judgment debtor) to another company (no longer in business). The remaining two cases were a reduced judgment from 2018 in the amount of $3,750.00 in favor of New York state and a judgment in favor of The New York State Insurance Fund for $137,537.00.
We have found that in many cases, a judgment debtor may also be a plaintiff or creditor waiting to be paid in other litigation.  Although nothing was found in this case, when something is found one we send out a restraining notice to freeze and direct any and all collections made in the ongoing litigation to our office to satisfy part or all of our client's judgments.
Another best practice is to review the file for leads. Did the judgment debtor provide a credit application, list their tax id, or their social? Did they provide the name of their bank or a banker as a reference when applying for credit? Did they pay previously by check, wire, or ACH? If so, obtaining the debtor's banking information is relatively simple. In that case, we send an information subpoena with restraining notice to the bank and, if an account exists with more than the exempted amount, we restrain those monies. If an account exists but there is not enough money to satisfy our client's judgment, we might send a subpoena to the bank and request records to review deposits and withdrawals in an attempt to trace monies that might lead us to others.
Further Steps to Enforce a Judgment
Steps to enforce past this point would differ based on client and debtor's industries. For our client, we checked the Department of Buildings to see if the judgment debtor applied for or had any open work permits. If so, we would be able to identify ongoing projects and closed projects where the owner might owe the judgment debtor some money. We also check mechanic's liens filed by the judgment debtor to see if they are owed monies on projects we can restrain and if the debtor's assets are secured by another creditor.
We also see if we can identify either through public search, social media, responses from bank subpoenas, corporate records,  one or more of the C-suite officers, and serve a subpoena on the officer. We bring them in for a deposition to obtain additional information about the companies assets.
Best Practices for Other Industries
Have a judgment against a medical provider? Check the insurance companies. See which plans the judgment debtor participates in. Restrain monies owed from those carriers.
Judgment against a company that operates a fleet or has multiple vehicles? Check motor vehicles. Does the judgment debtor lease a vehicle? Send a subpoena to the leasing company to obtain banking information and information about the vehicle. Is the debtor leasing or has the debtor taken a loan to buy an exotic car?  Does the debtor have enough equity in the vehicle to make it worthwhile for you to pick up the vehicle?
For a judgment against a service company, check to see who else the company services. Many companies love to post testimonials from their satisfied companies and/or list their clients on their websites. Information can also be obtained from banking records. Is the judgment debtor depositing checks from other companies?  Send information subpoenas with restraining notices to those companies.
For any judgment, search for collateral to sell if it makes sense. The more information available, the better the likelihood of collecting. The more angles you can cover at once, the better the likelihood of collecting
If you need assistance with a debt you want to collect or judgment to enforce, contact FFGN for a free consultation. Our best practices can help you get paid.