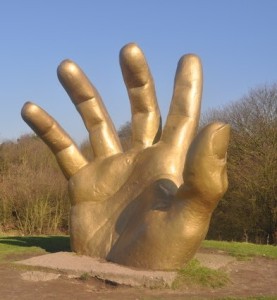 Credit applications. What may come to mind are the stacks of endless forms or repetitive on-line applications. Lengthy requirements to be completed before a lender would consider a request for a line of credit or financing.
When asked to sell on terms, you make credit decisions. Without specific information about your prospective customer, it is impossible to make a sound decision in accordance with your credit policy. The best way to gather the customer's information is in a written credit application tailored for your business and information gathering needs.
The credit application is not merely another "form" in a pile of paper. It is a fact finding, investigative tool that should assist you in your ultimate decision as to what terms to extend to the prospective customer. Additionally, assuming credit is extended and the result is an unpaid receivable from the customer, the information initially sought should help to collect the receivable.
An effective credit application includes a minimum of four (4) components.
1) Descriptive Information:
The application should request the following information:
• The applicant's company name and legal composition
• Trade names and related entities
• Tax ID or Social Security Number
• Mailing address
• Billing information
• Number of employees
• Banking affiliations and account information
• Bond information (if applicable to your industry)
• Names of current suppliers and/or trade references
• Most recent financial statement and certification
• Other pertinent information which would enable your company to make a sound decision as to what terms to extend to the client.
2) Personal Guaranty:
The credit application should include a carefully written and conspicuous personal guaranty by one or more of the credit worthy principals or a qualified outside third party. Whether the prospective customer or third party signs the guaranty on the credit application is a separate issue. Your willingness to extend credit without the personal guaranty must be part of your credit policy.
3) Attorney's Fees/Cost of Collection:
The credit application should include a provision whereby the delinquent customer agrees to pay the cost of collection.
4) Remedies:
The credit application should also include your remedies in the event of a fee dispute. Questions to consider are: What terms to resolve fee disputes are most favorable to you? Will you want to litigate possible disputes in your state? Would you prefer compulsory arbitration or mediation? Would you want to proceed in your state? Where are the laws most favorable to you?
Despite popular belief, downloading a sample credit application will not best benefit your business. You need a document tailored to your business based on your specific credit and collection policies. An effective and beneficial credit application must be a means to an end rather than "a form".
Need help drafting or revising a credit application that is favorable to your business? Contact the team at FFGN.