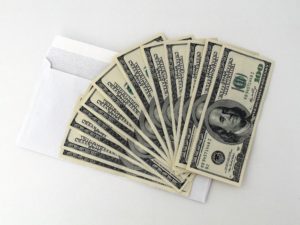 As you look at your receivables, you ask yourself, how collectible is this debt? Every business owner understands cash and cash flow, so collecting a debt or dealing with slow payers becomes a part of doing business. Since the dawn of the simplest commerce in human communities, debt collection has been an integral part of business in any society at any time in human history.
A look back to 2010 reveals that US businesses placed $150 billion of debt with collection agencies, and agencies were able to collect just $40 billion of that total. On delinquent debt, the industry averages a 20% collection rate, a decrease from 30% a few decades ago. According to Callminer.com, based on their read of those statistics, it is getting more difficult to collect.
In the meantime, FFGN's collection rate has always exceeded the industry averages and trends. Our collection rates break down into industry categories. This list not only demonstrates the broad range of business models and industries served, it also demonstrates our remarkable success rates, so there is a good chance we can help you.
What Factors Affect Commercial Debt Collectability?
All debts are not the same. Some are more collectible than others. When examining a debt, we take certain things into consideration so that we can help form a realistic expectation of an outcome. While there is no guaranty that we can collect the debt, we know that the more documentation you have the better. The following are the criteria we look at when considering debt collection cases:
Cost to pursue
Amount of time to pursue
Industry of debtor
Debtor's financial condition
Client's documentation and evidence.
Small, Medium and Large Companies
You could be a one-person shop, a mega-corporation with multiple locations, or a medium-sized business. It doesn't matter – the great equalizer is that you will have to face a non-paying or slow-paying customer. The question then arises about your ability to handle this in-house or does it make more sense to hire a lawyer who specializes in commercial debt collection.
Most large companies outsource their debt collection and some small businesses engage outside debt collection on an as-needed basis. Collection success rates tend to be higher when you engage a third party to collect the debt. The fear of reprisal for having been put out for collection might send a frustrated customer to any number of social platforms to complain. But cooler heads will prevail – and someone should be monitoring sites for complaints and public comments. I wrote about disparaging public remarks last week and suggest you read it.
In conclusion, we recommend that you do your due diligence, make a list of the problematic accounts, make a decision about using a third-party resource for collection. Be sure to visit our Industries Served page as well as our accreditations. You can take comfort in working with our firm. And, know that we live by our motto Helping You Collect is all that we do!
Sign up for our newsletter and/or leave us a message on the contact us page.